This fall Last Raps Baseball will be offering Pitching Clinics that will take place on Monday evenings in Vancouver, BC, at Kerrisdale Elementary School and Wednesday evenings in West Vancouver, BC, at Eagle Harbour Primary School. The Pitching Clinic will be 90 minutes in duration. The clinics are specific and are for those who are aged 8 to 14 years old.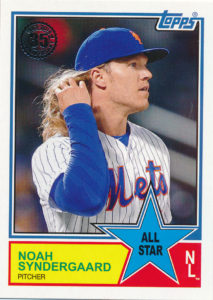 For the pitching clinic, players are required to bring their own glove, helmet, bat and indoor specific shoes. It is expected that participants are dressed appropriately for baseball. Baseball pants, track pants or sweat pants are acceptable attire. Blue jeans, cargo pants, shorts are not acceptable attire. Participants need to be ready for participation in an athletic event.
Further Information about this clinic
Attention parents: If you choose stop reading this after the second sentence because you may think this is a negative approach, please take the time to read the article below from USA Baseball in the link provided. If you cannot play catch, you cannot play. This is the most fundamental skill of the sport of baseball.
Many people say that the most difficult thing to do in any sport is to hit a baseball. This may be true. But the challenge to throw the ball properly can be even greater for some people. From our observation of local house league games, practices that we have observed, attending the 9/10 and 11/12 district tournaments hosted on the North Shore, we believe that you can never have enough pitching and good throwers within your infield and outfield. The purpose of the clinic is to prepare players for the 2017 season and give them the necessary tools to play the game at a better level then where they are at today. When you are better at something, it becomes more fun for the participant.
Some Questions about this clinic
Question 1: What will you be doing in the clinic besides throwing, because that sounds kind of boring? Throwing for a lot of young people can be mundane. Baseball is a sport of repetition. But it has to be good repetition.
The winter clinic will build on our throwing exercises, to flat ground pitching exercises to simulated bullpens. Participants need to bring their helmets and bats to these clinics.
Question 2: Will my child have fun in the clinic? If fun is the number one purpose for you to put your child into this clinic, this may not be the clinic for your child. Enjoyment should not always in the result, but should be found in the journey along the way to the goal of being a better thrower or pitcher. We want to prepare the young athletes to not only perform the skill, but to also challenge them through adversity to make them better. Participants may experience disappointment and failure at times in this clinic. Failure now will better prepare them and condition them how to handle these feelings and situations when they do have to perform in a game setting when they may experience similar feelings.
Question 3: Will there be competition? Absolutely. If you like to compete, this is the spot for you.
Question 4: Will there be physical activity in the clinic? You bet. Running. Core exercises. Leg exercises. When we are finished, we expect that the participants hats are to be filled with sweat or we haven't done our job.
Link to article: USA Baseball