Last Raps Baseball will be offering an 10 week Hitting Program in Vancouver, BC, at Kerrisdale Elementary School. The Hitting Clinic are ten sessions in length and is offered on Tuesday evenings. Fred Beitler will lead these clinics. These clinics are for those who are aged 8 to 13 years of age. Clinics are 1.5 hours in length each week. With a Full clinic, we will work at a ratio of four participants to one instructor. Participants are required to wear appropriate shoes for gym floors. Participants are required to bring their own bat and batting helmet. Last Raps Baseball does not provide these as tools for participants.
What to expect at our Winter Hitting Clinics
It is a hitting clinic. We are there to hit. With that said, what will we be doing? Our philosophy with those under the age of 12 is that we believe that we need to focus on two core components: 1) Mechanics and 2) Vision. We will teach the participants a variety of drills and exercises in order to help the participants become more repeatable in their swings. Tee work, front toss, side toss, coloured baseballs, spin recognition will be some of the things that we will cover with the participants.
The winter clinic is where our pace picks up. In the fall, we have a strong emphasis on vision and mechanics. For those who complete the fall, our expectation is they will be in a strong position to handle the winter which will see more moving baseballs and velocity. Participants will be challenged in this environment. There will be competition. There will be buzzing hands. There, in some cases, will be tears. All of that is good, as we are trying to prepare them for their upcoming seasons. We also try to help participants prepare for adversity. Not every game is going to be fun, or easy and not every pitcher will be tossing muffins for your hitter to hit. If your participant in the winter finds our clinic is too easy, let us know and we can ratchet it up a few more notches so that they can be challenged.
Tips for parents: The first session is the most important session. If you have not been in our hitting clinics before, it lays the ground work, provides the expectations and introduces participants to the format for the subsequent sessions. If you have attended our clinics in the past, those participants will have a familiarity to the routine and is less important if they have to miss the first session.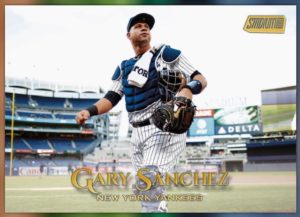 Dates: Tuesday January 7, 2020 to March 10, 2020
Sessions: Ten
Time: 6:00pm to 7:30pm
Location: Kerrisdale Elementary School
Ages: 8 to 10 years old.
Players per Session 12 maximum.
Cost: $380 plus applicable taxes.
---
Dates: Friday January 7, 2020 to March 10, 2020
Sessions: Ten
Time: 7:30pm to 9:00pm
Location: Kerrisdale Elementary School
Ages: 11 to 13 years old.
Players per Session 12 maximum.
Cost: $380 plus applicable taxes.