---
Fred Beitler – Lead Instructor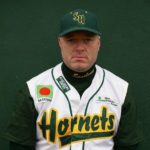 Fred Beitler was an assistant coach with the University of British Columbia Thunderbirds (UBC) for seven years from 2009 to 2015. During his time at UBC, Beitler was part of the program that won five Cascade/CalPac conference championships. Coach Beitler was also an assistant coach for the Edmonton Prospects in the Western Major League. Before coming to British Columbia, Coach Beitler spent 2008 in Saarlouis, Germany, as the manager of the Saarlouis Hornets of the German Bundesliga. Prior to that, Beitler was an assistant coach at St. Clair College in Windsor, ON, where he worked with the infielders.
As a player, Beitler played three seasons of collegiate summer league baseball in the Detroit, MI, area with two seasons in the Detroit Adray League and one in the Livonia Collegiate League. Beitler also competed for the Windsor Titans who played in the Little Caesars Connie Mack League in Southeast Michigan, and spent a season with the Tecumseh Green Giants Baseball Club.
At University, Beitler played football for the Windsor Lancers. On the gridiron, Beitler was a linebacker for the Blue and Gold, and his enthusiasm and intensity for sports has transcended into his baseball coaching style.
Aside from his coaching duties, Beitler was a graduate of the Wendelstedt Umpire School in Ormand Beach, FL. The Wendelstedt School is an independent umpire training program recognized by Minor League Baseball (MiLB) and Major League Baseball (MLB). Beitler does not actively officiate any longer and called his last game in 2009 working the plate in an exhibition game between Douglas College and University of British Columbia.
Coach Beitler holds a Bachelor of Arts degree (English) and Bachelor of Commerce Degree (Business Administration) from the University of Windsor, a Certificate of Apprenticeship (Tool and Die Maker) from St. Clair College, as well as a Degree in Education from the University of British Columbia.
Off the field, coach Beitler is on the board of directors of The Care for Kidneys Foundation which is a Windsor, Ontario-based non-profit charitable organization established in 2012. The foundation is dedicated to improving the health and quality of life of patients living with kidney disease and of those at risk of developing kidney disease.
Coach Beitler currently resides in North Vancouver, BC.
Keaton Briscoe – Lead Instructor
Keaton Briscoe was a UBC Thunderbird from 2010 to 2012. Briscoe made an immediate impact in the Thunderbird lineup starting 98 of the 101 games that he appeared in during that time. Briscoe ended his UBC career with 352 At Bats, 113 hits, 4 home runs, 52 RBI's, and 26 stolen bases and a .321 batting average.
The North Vancouver native was then drafted by the Boston Red Sox in the 27th round of the 2012 first year player draft. Briscoe spent time with the rookie league team in the Gulf Coast League and then spent a season with Greenville in the South Atlantic League. After an injury riddled 2013 season, Briscoe signed his voluntary retirement papers in 2014 after slow healing stress fractures in his legs.
Briscoe has completed his degree at UBC. Currently coach Briscoe resides in North Vancouver, BC.
Devery Van De Keere – Lead Instructor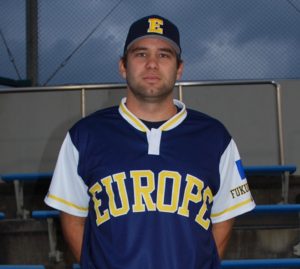 Devery Van De Keere joins Last Raps Baseball with a strong coaching background. In 2017 Van De Keere managed the Cologne Cardinals in the German Bundesliga, after spending seven seasons as a player-coach with the Dornbirn Indians in the Austrian baseball league. In the fall of 2017, Van De Keere managed the U19 European team that is played a tour of exhibition games in Japan. Also during his time in Europe, Van De Keere was an envoy coach representing Major League Baseball International in 2014 and 2015 where he worked with the four baseball academies in France and with several teams in the Czech Republic. From 2012 to 2016 Van De Keere also was an assistant coach for Austria's U15 National Team.
As a player, Van De Keere attended Phoenix Junior College in 2004 and 2005 where he made the team as a walk-on. In his sophomore season at Phoenix Junior College, he batted hit .350. From Phoenix College, Van De Keere transferred to NCAA Division 1 baseball power Louisiana Lafayette where he led the Rajun Cajuns in hitting his junior year with a .368 batting average. In 2007, Van De Keere was drafted by the Kansas City Royals where he played two seasons and finished with a career .282 batting average minor league batting average.
The Barhead, Alberta native is employed on a full time basis with Last Raps Baseball.
Andrew Firth –
Andrew Firth donned the UBC Thunderbird uniform from 2010 to 2013. Known for his sure hands and clutch hitting, Andrew anchored the hot corner for the Thunderbirds during much of his career. Firth's career stat line included starting 166 of the 177 games that he appeared, 659 At Bats, 227 hits, 8 home runs, 131 RBI's, and 6 stolen bases and a .344 batting average.
The London, ON, native was the 2013 recipient of the Bobby Gaul Memorial Trophy as UBC's graduating male athlete of the year.
Firth is currently wrapping up his degree and preparing to write his medical school entrance exams. Andrew occasionally works clinics with Last Raps Baseball Corp. but will be leading the summer camp programming in Vancouver in 2014.
Sebastian Wong – Instructor
Sebastian Wong was a five year UBC Thunderbird from 2010 to 2014. Wong's even keeled demeanor, professional work ethic, and leadership helped steady a young Thunderbird squad in 2014 as he was one of the captains of the squad. Wong's career stat line included starting 101 of the 151 games that he appeared, 420 At Bats, 114 hits, 0 home runs, 57 RBI's, and 9 stolen bases and a .271 batting average.
The Abbotsford, BC, native is finishing up his degree in mathematics. Wong will be coaching in the local Vancouver area camps this summer.
Dan Britton-Foster came to UBC as a highly touted recruit after spending time with Canadian Junior National Team. Britton-Foster's bulldog mentality and ability to pitch through adversity were quality characteristics that helped him anchor the pitching staff. Britton-Foster's career stat line included a 16-9 won/lost record, 3 Saves, 214 2/3 innings pitched, and an Earned Run Average of 3.23.
The Ladysmith, BC, native is currently playing in his second season for the Trois-Rivieres Aigles of the American Association of Independent Baseball.
Since the completion of his degree, Britton-Foster is currently working on becoming a paramedic.
Matt Spillman – UBC Alumni
Matt Spillman arrived at UBC in 2011 after spending his freshman year at Walsh University in Ohio. Making a seamless adjustment to the Thunderbird program, Spillman settled in and was regularly found at the top of the Thunderbird batting order. In 2012, Spillman's season was cut short after undergoing Tommy John surgery, which replaced a ligament in his throwing elbow. Spillman's career stat line included starting all 119 games that he appeared, 390 At Bats, 107 hits, 3 home runs, 49 RBI's, and 10 stolen bases and a .274 batting average.
The Wellend, ON, native recently wrapped up his degree at UBC with a focus in accounting. Spillman is currently playing for the Swift Current Indians in the Western Major Baseball League.